Yoga Fashion at Hanuman Festival 2017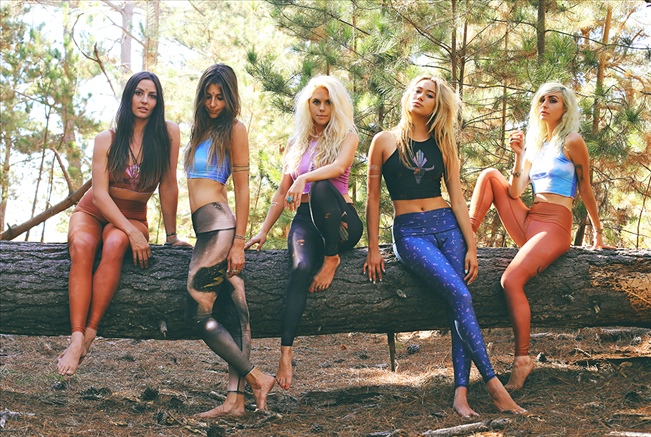 Self-expression shone from every corner of Hanuman Festival in Boulder, Colorado this past weekend. Through every facet of the yoga festival, including the enlivening classes, wise and moving speakers, and incredible music, the message to be there as our most present and authentic selves was inspired within everyone. (For more on this, see our last blog, A Transformational Message from Hanuman Festival.)
One of the most fun ways that souls find expression is through style, and this was certainly the case at last weekend's festivities. Here are some of the summer yoga fashion trends we found while frolicking throughout Hanuman Festival. 
Vibrant Patterns and Prints
A yogi rainbow ran through the festival all weekend long. Attendees were adorned in bright colors and fun fabric designs.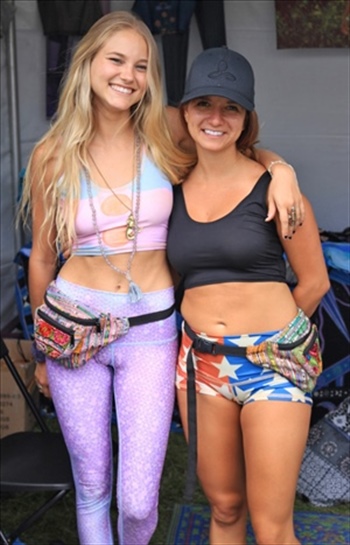 (Wearing: Teeki)
Crop Tops & High Waisted Bottoms
During the summer, all you need is less. A lot of yoga cuties kept it cool with crop tops this past weekend. Many of them were seen pairing their crop tops with high waisted bottoms, creating a comfortable and balanced combo.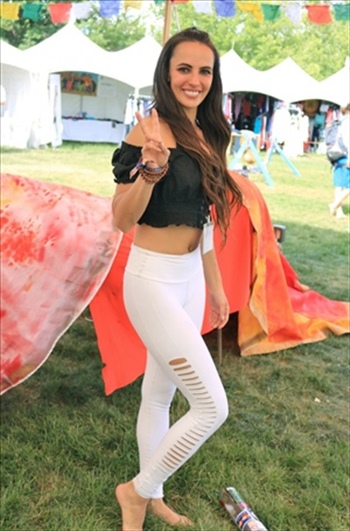 (Wearing: Mika Yoga Wear leggings)
Street + Studio Fusion
Some of the stylish yogis who weren't at classes all day long kept things creative and chic by balancing their yoga wear with street wear.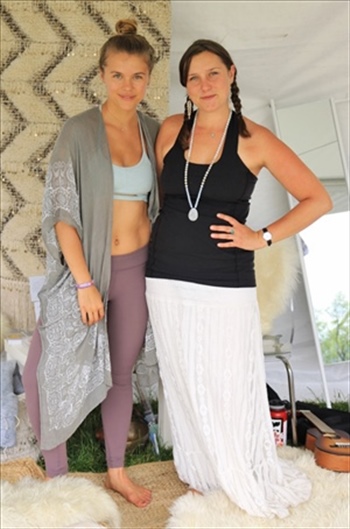 (Wearing: Beyond Yoga leggings)
Party on the Bottom and Basic up Top
Those who wanted a more mellow, yet still fun look balanced vibrant leggings with solid tops.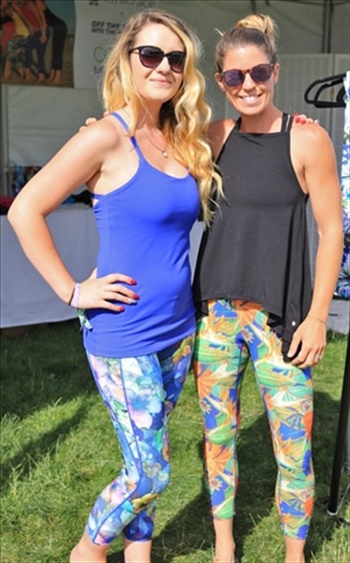 (See similar styles from Onzie)
Bye-Bye Barefeet
Unlike in the studio, yoga clothes were paired with some cute footwear this past weekend. Festivals require lots of walking, which may call for channeling our inner Lara Croft.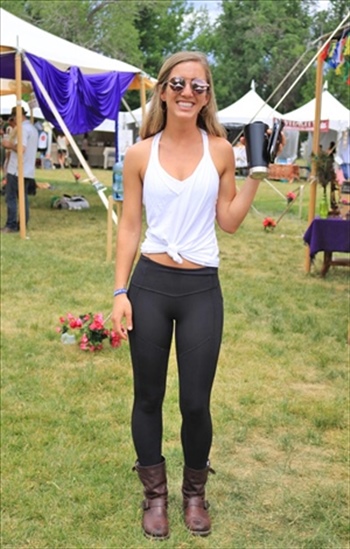 Got any favorite yoga festival fashion tips? Feel free to share!