With the holidays approaching, we can't help but feel extra thankful for our practice ('tis the season, right?). Holiday magic is for togetherness, being thankful for what you have, and staying hopeful for what's to come. Whether you're hosting a "friends giving", listening to jolly jams on your yoga mat, giving back, or thinking about your wishes for the New Year -- this time of year brings out the sparkle in everyone. 
We love the idea of a handmade wishing bottle, filled with sentimental pieces and tiny treasures to remind us to stay thankful, hopeful and sparkling this holiday season.
The beauty behind this DIY bottle is that you can add whatever fuels your dreams and inspires your practice. Here's what we did;
Materials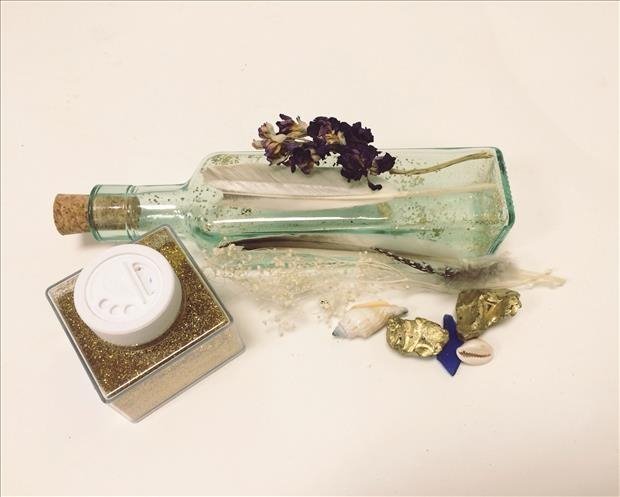 Glass bottle (any shape or size)
Sand
Gold glitter
Seashell
Cowrie Shell
Feathers
Dried Petals
Dried flower
Baby's breath
Cork
Directions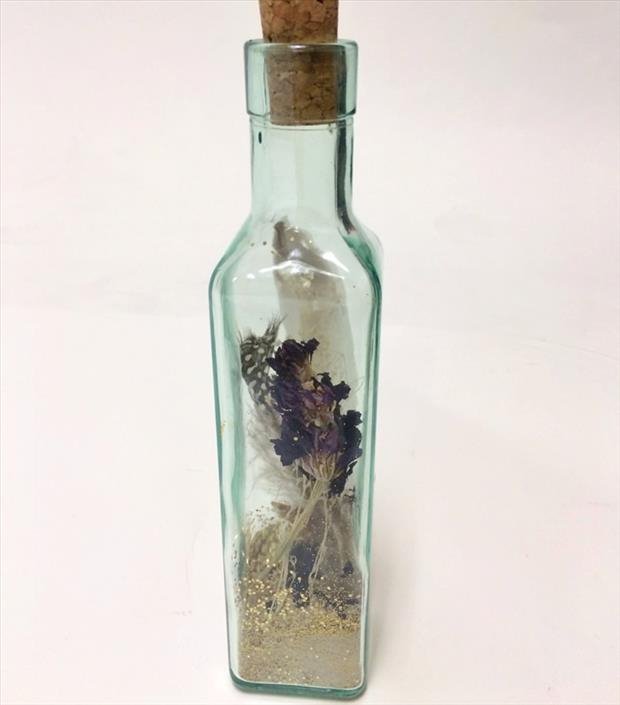 1. First add the sand, glitter, etc. to your bottle
2. Add seashells, rocks, gemstones, healing crystals, etc.
3. Drop in a feather, flower, dried lavender, twig, leaf (or all of the above)
4. Make a wish
5. Seal your bottle with a cork, lid, or melted wax
If you're feeling inspired, take a peek at our collection of gifts for the spiritual yogi and spread the magic!