Top Yoga Fashion Trends for Spring 2017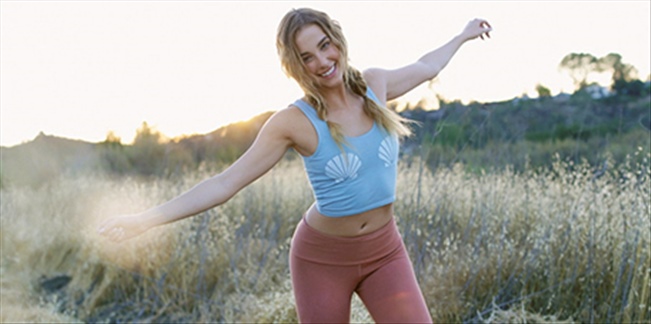 It's that time of year again! The sun is starting to shine longer, flowers are in bloom, birds are filling the world with their songs, and the last bits of winter are melting away. We're ready to shed what we no longer need and say hello to a lighter, brighter, fresher take on things. Welcome back, spring. We've missed you.
As the environment and spaces around us give themselves a fresh look, we want to make sure that our wardrobes follow suit. Here are our picks for the top spring trends that you won't want to miss out on.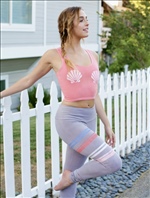 1) Crop tops & High-Waisted Leggings
Here at EverydayYoga, we're all about getting high-waisted, especially when rocking a cute crop top. Crop tops can be spotted everywhere these days, from the city streets, to the beaches, and now, in yoga studios. For those who are intimidated by a little belly-baring, fear not. By pairing your tinier top with high-waisted leggings, you'll only be showing a sliver of skin. Enjoy flaunting this fun, feminine trend, while feeling cute and comfortable at the same time.
More sunshine calls for less fabric and, in this case, less is definitely more! This season, give your yogi look an edgy-chic flair by having some fun with shredded yoga clothes. Strut your stuff in these expressive styles when you're out and about AND while working out, making your transition from the street to the studio a seamless one. We love some of the styles from Purusha People and Alo Yoga.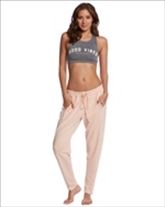 3) Joggers
Give your skin-tight yoga pants a break and allow your legs to take a breath of that fresh spring air. Comfort is key when it comes to yoga clothes and Joggers are about to become your new best friend in your quest for coziness. The lightweight, breezy material will offer plenty of breathability and our super cute styles will let you live the loungewear life both on and off the mat.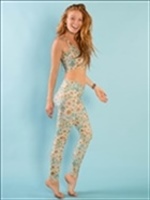 4) Favorite Floral Prints
Nothing says spring like fresh flowers. Your surroundings are in bloom and you should be too. Brighten your wardrobe with some fun, flirty, and feminine floral prints. From yoga shorts, pants, bras, and tops, we've got you covered. Enjoy frolicking to the studio in these fresh threads, flower child!
What are your favorite spring fashion trends, yogis? Let us know in the comments below!