They say, "you must allow yourself to grow in all the places people thought you never would." Whether that is overcoming an obstacle, trying something new, or letting something go-- the key is to grow. In yoga, we are constantly reminded to grow through life as we are challenged to find the beauty in every moment-- through our breath, through our poses and through the foundation of our practice. But what keeps you going off the mat?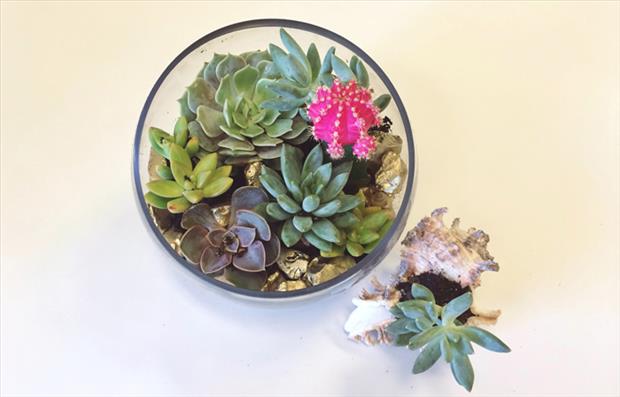 We've got a DIY blooming (literally), that will remind you to grow on and off of your mat. Succulents, everyone's favorite bohemian blossoms, are unique in that they can essentially grow anywhere that they are planted. Whether you keep them in an old mason jar on your nightstand, in an up-cycled tea cup in your kitchen, in a seashell at your desk, or planted outside next to your yoga mat-- they will flourish. It is with these succulents, planted in our own sentimental treasures, that we can see the magic of growth and new beginnings. 
We admit, we're suckers for succulents. Join us for an easy DIY succulent terrarium;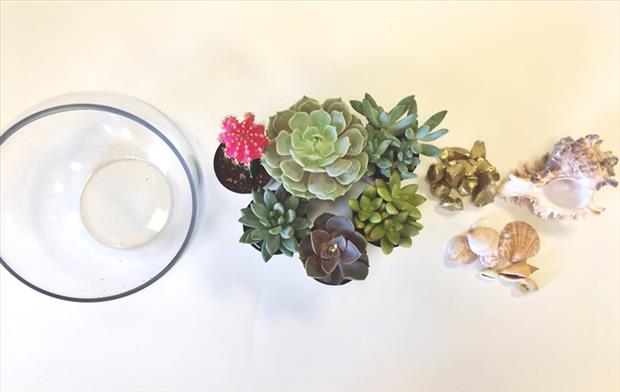 What you will need:

Various succulent plants (we got ours from The Home Depot)




Potting soil
A glass container (i.e. bowl, vase, or mason jar)
Decorative rocks, gems or shells (optional)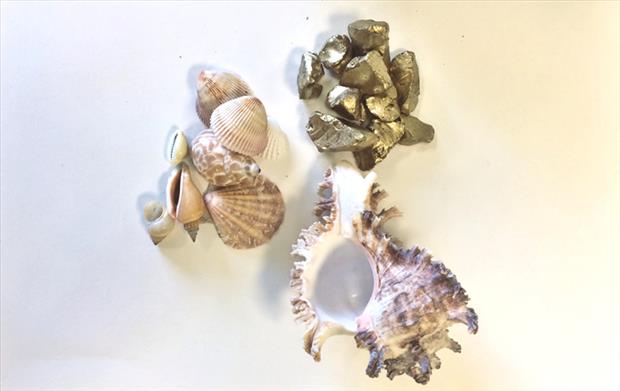 Directions:
1. Put a 1"-2" layer of rocks, gems or shells at the bottom of your glass container
2. Spread a 1"-2" base layer of potting soil on top of the rocks
3. Take the succulent out of the container and loosen the soil
4. Dig a small pocket in the base layer of soil, and insert the succulent
5. compact the surrounding dirt to secure in place
6. Repeat steps 3-5 until you have reached a desired arrangement
7. Once all of the plants are in place, spread an additional 1" layer of soil on top
8. Add in any top embellishments (we chose gold metallic rocks) to give it a personalized twist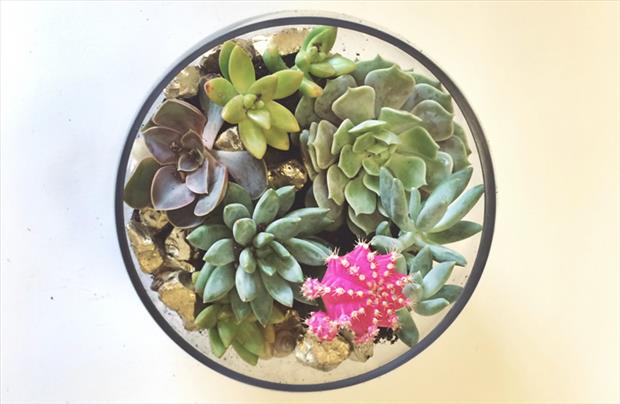 Care instructions:
Succulents are a fairly low-maintenance plant, and only require water when the inside of the soil is starting to dry. Avoid overwatering, and do not water your succulents everyday. They are fragile and should be kept in a well-lit room, but out of direct sunlight. Make sure that your arrangement has proper drainage. For a non-draining container, it is important to give room for the excess water by using stones, shells or gems as the bottom layer.
Just remember, "don't go through life, grow through life."