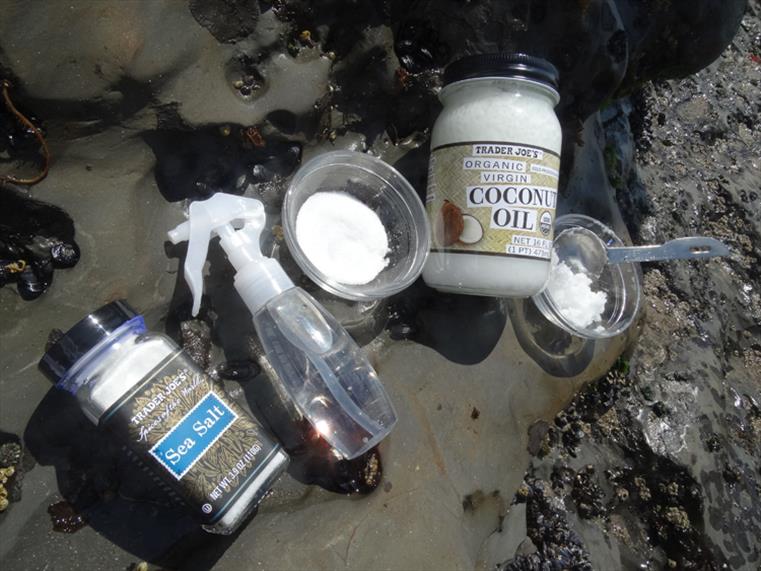 There's nothing better than coming out of the ocean on a warm, sunny day. The sun dries your hair and transforms it into these beautiful and effortless mermaid locks. In our world, being at the beach is one of the best feelings in the world. We'd give anything for sandy toes and salty hair. Good news-- we found a way to re-create those perfect beach waves. You don't need to be frolicking in the sea (though it's preferred) or spend top dollar on styling products. All you need is our DIY Sea Salt Beach Spray – it's quick and easy to make (you'll thank us later, mermaids).
What you'll need:

- Spray bottle
- 1 cup warm water
- 1 tbs. coconut oil
- 1 tbs. sea salt
Directions:

1. Mix the warm water and coconut oil in a measuring cup or bowl. The water should melt the oil. Mix until the coconut oil liquefies into the warm water.
2. Add the sea salt and mix.
3. Once everything is mixed, pour into the spray bottle.
4. Shake bottle before use.
5. Spray all over towel dried hair from root to tip and scrunch to help form the waves.
6. Let your hair air dry and enjoy the beach waves!