Yoga Studio Takeover: greenmonkey® yoga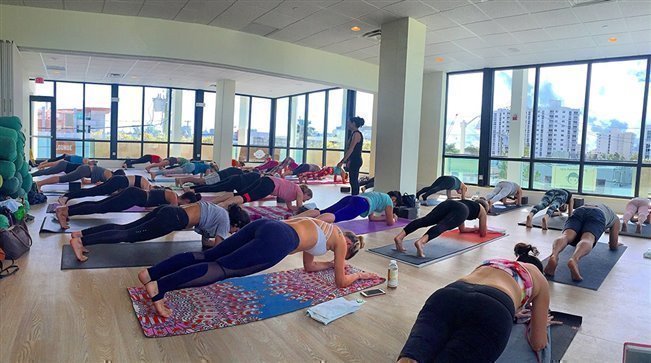 The EverydayYoga Blog features various yoga studios to acknowledge the great spaces around the country where we practice, share laughs, make friendships, and build community through yoga. Local studios create positivity and empowerment in their neighborhoods, and they deserve to be celebrated. In this feature, we explore the yoga, wellness, and culture that Miami Beach yoga studio, greenmonkey® yoga, has to offer! If you have a studio that would like to be featured, please email: blog@everydayyoga.com. 

Studio Name:  greenmonkey® yoga
Location: Miami Beach, Florida
When did the studio first open?: About 10 years ago.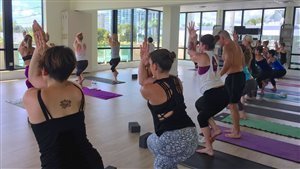 What types of classes are offered?: Power, Vinyasa, Restorative, Meditation, Yoga for Athletes, Slow Flow, Chimps (Kids) Yoga, Yoga for Alignment, and Yoga Nidra.
How many teachers work at the studio?: 30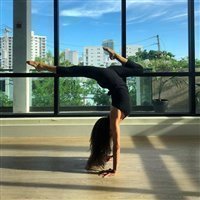 What are some unique aspects about your studio that set it apart from other yoga studios?: We are on the second floor and have beautiful views thanks to the floor to ceiling windows. There is a wraparound balcony where guests can hang out before and after their classes. We try to keep unique items in our retail boutique and are often hosting in-studio pop-ups to showcase local vendors and products.
What do you love most about your community of yogis?: We have such a diverse group of yogis at greenmonkey® yoga. Young, old(er), male and female, local and visiting... I truly believe we offer something for everyone. The locals spend extra time with the front desk employees in the lobby, stay after to talk to teachers, and we see visitors return year after year. 
Explore the yoga, wellness, and culture that greenmonkey® yoga has to offer in the video below!