Teacher Q+A with Vivica Schwartz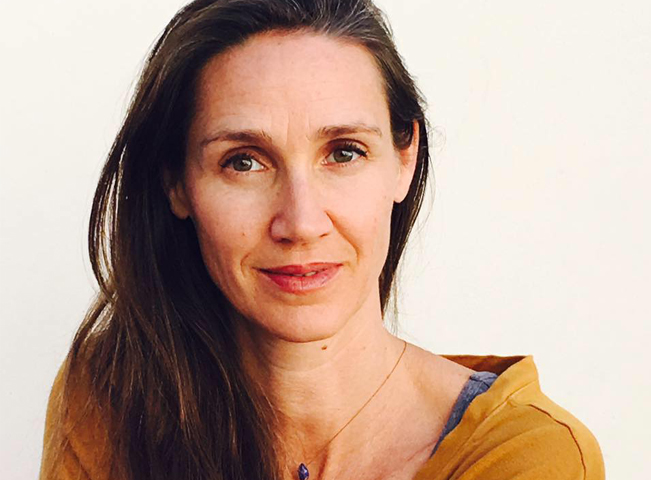 Last month, EverydayYoga.com held its first-ever EverydayYoga.com Retreat called Malibu Gathering, bringing together media, products, teachers and experts for one and a half days of yoga (and great weather) in Southern California.
One of our teachers was noted Los Angeles instructor and Ayurveda expert Vivica Schwartz who led us in focusing on unlocking the energy within ourselves through movement, breathing and the use of essential oils.
She is the first in our new monthly Q&A series with notable yoga teachers across the country. Check back each month for a new Q&A right here at the EverydayYoga.com Blog.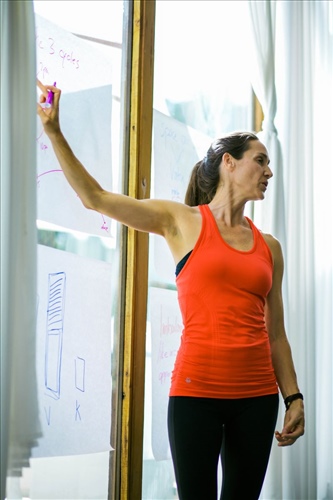 Tell us a bit about your background. What initially got you into the practice of ayurveda and essential oils?
I have been practicing and teaching yoga for 16 years. The deeper I dove into the yoga philosophy the more I became interested in it's sister science Ayurveda. If yoga is the art of self-transformation, Ayurveda is the art of self-healing. Both aim to heal body, mind and spirit. Essential oils have been a part of my life for 15 years. They are the lifeblood and essence of a plant, and  can transmit messages on the cellular level.
What makes essential oils so special? 
Essential Oils can connect us to our feelings and psyche through direct access to the emotional center of our brain. They can protect us from harmful bacteria and viruses and therefore strengthen our immune system. Inhalation of essential oils directly affects the limbic system of our brain, which regulates memory, creativity, motivation and the nervous system.
Where's your favorite place to practice and where is the coolest place you've taught or practiced yoga? 
My favorite place to practice is wherever I am. My patio, the beach, the kids playground, or even a yoga studio! I practiced meditation on a gondola last Spring, going up Heavenly Valley in Tahoe, quite an elevating feeling!
What are three other things you're passionate about?
Raising my 3 daughters, reading, traveling and languages (I speak 5).
What do you love most about being a yoga teacher? 
Holding space and facilitating transformation. Witnessing personalbreakthroughs, whether it's mastering a new asana or an emotional realization or shift of consciousness. Watching students slow down the breath and drop their awareness into their bodies, slowing down the activities of the mind and becoming more present.
What's your favorite yoga pose?
Still Utthita Trikonasana. And Parivrtta Trikonasana. The first one because it's so expansive and open, the second because my spine sings when it's twisting!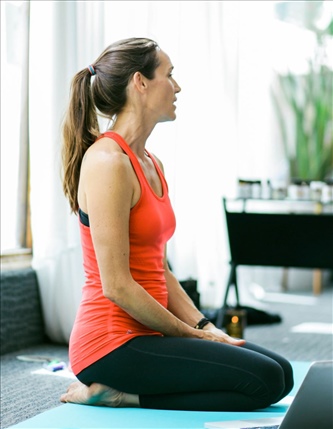 What's your favorite style of yoga? 
I love all of them because they are all about stilling the mind. But my body likes to flow (vinyasa) and then hold restoratives.
Our September retreat was about building community through yoga. How do you think yoga best builds community through the practice?
I just returned from teaching a Yoga retreat. Community is crucial for creating a safe container for deep experiences to arise. In community we raise collective awareness, and feed positive energy off of each other. It is here that we interact with like minded people and elevate each other. In community we guide and learn from each other and hold each other accountable. A sense of community makes us feel more connected to the world around us. Communities deepen and refine our sense of place and help us recognize that we belong.